Why staying hydrated is so important on hikes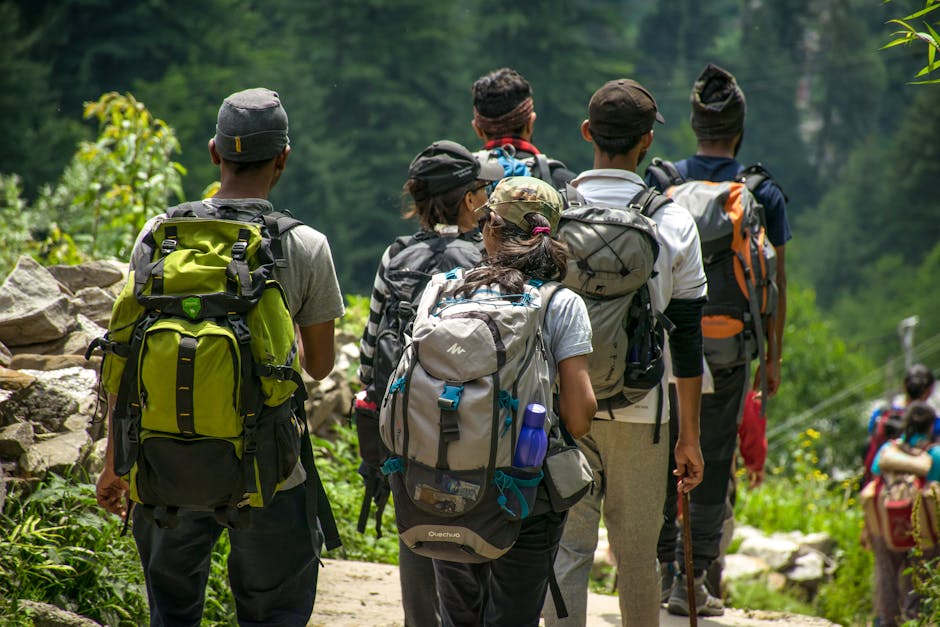 Hiking is a great way to get a good workout and spend some time outdoors, but it's also important to stay hydrated so you don't become dehydrated. Dehydration can make you tired, lightheaded, and irritable, and can lead to health problems such as cramps and heat stroke. Staying hydrated means drinking water, juices, or ice tea often and making sure to take enough food with you to eat on the trail.
How to stay hydrated on the trail
Hydration is essential on any hike, but especially on a long hike where you are sweating and losing water through your pores. Follow these simple tips to stay hydrated during your hike:
Drink plenty of water before you start your hike. This will help you to stay hydrated and avoid headaches and nausea.
Bring water with you on your hike. This way, you won't have to stop often to drink.
Avoid drinking water from lakes and streams. These water sources may be contaminated with bacteria which can make you sick.
Bring a travel mug or a bottle with a hydration filter. This way, you won't have to bother with filling up water bottles along the way.
Take snacks with you on your hike. This will provide you with energy and sustenance while you hike.
Drink water frequently during your hike. Staying hydrated will help to avoid fatigue and muscle cramps.
Hiking Gear That I Carry and Why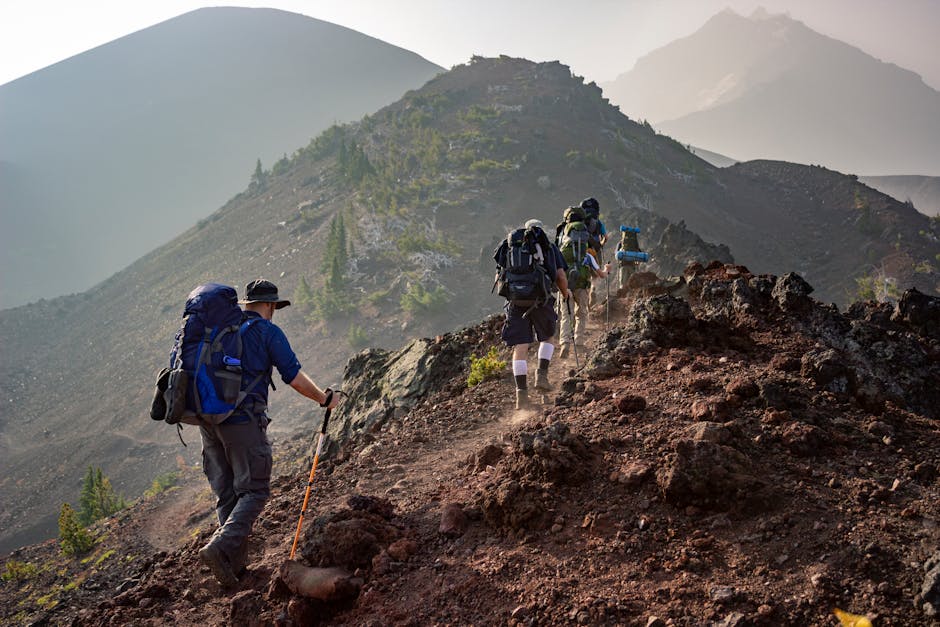 If I were to pick one item that I sacrifice on a regular basis when NOT hiking, it would be my hydration bladder. I know that I can hike for hours and not drink enough fluids, which can quickly lead to cramps, nausea and ultimately dehydration. I always make sure to bring plenty of water with me on hikes, and if I'm ever short on supplies, I'll often head to a stream or water fountain to refill my bottle.
Here are some of the items I always take with me on hikes:
1. Hydration bladder
2. Spare clothes
3. Hat
4. Sunglasses
5. Sunscreen
6. First-aid kit
7. Food
8. Knife
9. Map
10. Phone charger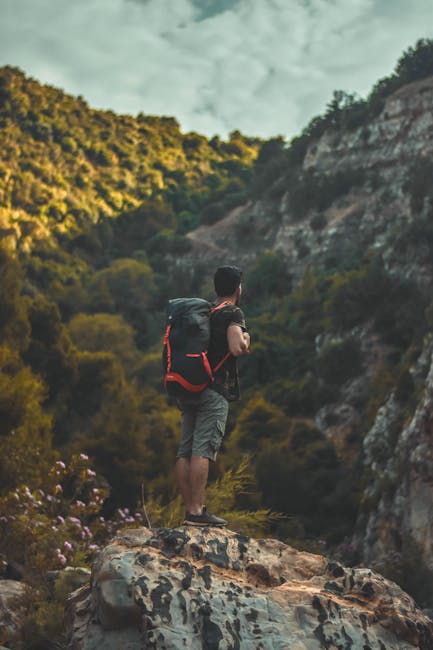 Water Carry Options For Hikers
Depending on your hiking experience, you may prefer to carry your water in one of two ways: on your back or in a water bottle. Hiking backpacks have become increasingly popular in recent years, and they provide a number of benefits: they are comfortable to wear, they distribute the weight evenly, and they keep your hands free.
One downside of backpacks is that they can be bulky and difficult to carry with long hikes. Many hikers also prefer to carry their water in a water bottle, which is a convenient option for short hikes or for hikes that involve a lot of walking.
There are a number of water bottle options available on the market, and each has its own advantages and disadvantages. The most popular type of water bottle is the stainless steel bottle, which is durable and easy to clean. However, stainless steel bottles are not water-resistant, so they may not be the best option for hikes that involve a lot of exposure to water.
The glass
Carrying a water bladder on hikes can help you stay hydrated
Hiking is a great way to get your heart rate up and burn calories, but it's important to stay hydrated if you want to make it through the entire hike without feeling thirsty or lightheaded. That's where carrying a water bladder comes in handy. By filling it up before you leave and drinking as you go, you'll be able to stay adequately hydrated without stopping for a drink every few minutes. Plus, carrying your own water means you can avoid paying for water at a rest stop or out in the wild.
Hiking with a Water Bladder: A Survival Tip
Hiking with a water bladder can help you survive in the outdoors if you find yourself stranded. By drinking water from your bladder, you can avoid getting thirsty and depleting your stores of food and water. You can also use your bladder to collect rainwater for drinking or for rations.
Easily Sip on Water Frequently throughout Hike with This
Gear
If you're looking for an easy way to sip on water frequently throughout your hike, consider investing in a water filter. Water filters remove all types of contaminants, including bacteria and protozoa, which can make water unsafe to drink. Many hiking water filters come with built-in filters to remove particulates as small as 0.2 microns, which is the size of many types of bacteria and protozoa.
Hiking water filters can be a great investment, not only for safety reasons, but also for optimizing hydration and avoiding dehydration. By sipping on water frequently throughout your hike, you'll avoid experiencing any uncomfortable symptoms or feeling sluggish. Enjoy your hike worry-free and sip on water with confidence!
Finding safe drinking water on the trail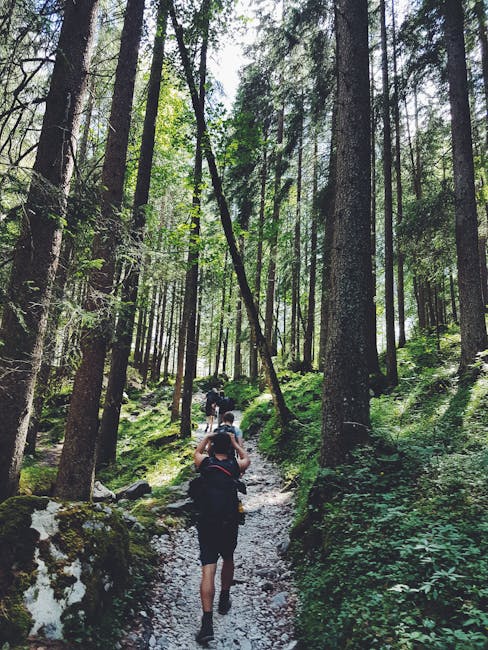 There are a few things to keep in mind when looking for safe drinking water on the trail. First, make sure to drink from sources that have been clearly marked with a red flag. This could be a stream, river, or lake that has been designated as safe to drink from by the local authorities. Second, always filter water before drinking it. This can be done with a simple filter, like a Sawyer Squeeze filter, or a more advanced method like a Berkey water filter. Finally, be aware of potential sources of pollution, such as sewage ponds or agricultural runoff. If water from any of these sources appears to be unsafe to drink, avoid drinking it at all cost.
Water Sources in the Landscape for Hiking
and Camping
Water can be one of the most precious commodities while hiking or camping. You will want to make sure you have plenty of water available while on your hike or camping trip. Here are some water sources to consider while hiking or camping in the landscape.
One way to get water while hiking or camping is to use water sources on the landscape. These can be natural or man-made water sources. Natural water sources can be lakes, streams, or ponds. Man-made water sources can be water bottles, canteens, or water filters.
Another way to get water while hiking or camping is to use rainwater. Rainwater can be collected from the sky and collected in containers. You can also collect rainwater by using a rain shelter.
Another way to get water while hiking or camping is to use snow water. Snow water can be collected from coves, gullies, and other snow-covered areas. You can also collect
How to Purify or Filter Water to Drink Safely on the go
When out and about, it can be difficult to find safe, potable water to drink. However, there are a few easy steps that can be taken to purify or filter water to drink safely on the go.
When travelling, it is important to always bring a travel water filter with you. This will help to remove any bacteria or viruses that may be present in the water you are drinking. If you don't want to carry around a water filter, another option is to boil water before drinking. This will kill any bacteria present. Finally, always drink water from approved sources- such as lakes, streams, or tap water from restaurants. Avoid drinking water from swimming pools or even ponds as these can be unsanitary and contain bacteria that can make you sick.
Carrying a water filter on a hike can help you get more
out of your hike
Many people enjoy hiking but may not realize that carrying a water filter can be a great way to get more out of the experience. Hiking through water that is visibly polluted can be unbearable, not to mention unsafe. But by using a water filter, you can minimize the amount of harmful particles that enter your system. In addition, using a water filter can make your hiking experience more enjoyable by providing cleaner water to drink and cook with. If you're planning a hike in an area that is known for heavy pollution, be sure to carry a water filter to ensure a safe and enjoyable experience.
Top Gear for Hiking: Proper Gear Usage and Storage
When hiking with Top Gear, proper gear usage and storage are essential for a safe and enjoyable experience.
Hiking with Top Gear can be an exhilarating and rewarding experience, but it is important to use the right gear and precautions when hiking to ensure a safe and enjoyable trip. When packing your hiking gear, it is important to think about the conditions that you will be encountering while out in the woods.
Always make sure to pack the proper gear for the conditions that you will be hiking in. For example, if you are planning on hiking in the rain, be sure to pack rain gear, a jacket, and appropriate footwear. If you are hiking in the snow, be sure to pack snow shoes and a heavy coat.
When packing your gear, it is important to keep it as organized as possible. Having items grouped by activity will make packing and retrieval much easier. For example, pack your snacks and drinks in a carrying case that is specifically designated for hiking,
Prepare for the Long Hike with Backups of Essential Gear
Before your long hike, make sure to have backups of essential gear in case of emergencies. This includes food, water, shelter, and emergency supplies. Make sure to plan enough time for the hike, and take the necessary precautions to avoid injury.
How to ensure your hiking gear is in proper working order
One of the most important things you can do to ensure your hiking gear is in proper working order is to check it regularly. Make sure all Velcro is fastened, zippers are on the right side, and straps are tight. Check all moving parts, including the gears and brakes. Replace any worn or defective parts. If equipment is not in proper working order, you may experience difficulty hiking, equipment failure, or injury.
What to do if you get separated on a hike
If you get separated on a hike, the best thing to do is to stay calm and stay in a group. Try to find a recognizable landmark or feature on your hike and head in that direction. If you can't find your group, continue to hike and look for a place to cross a stream, river, or other large body of water. If all else fails, find a shelter, preferably one with phone service, and wait for help to arrive.
Stay Hydrated on a Hike
A key part of staying healthy on a hike is drinking plenty of fluids. Not only will this help keep you hydrated, but it will also help prevent dehydration and fatigue. A good rule of thumb is to drink half your body weight in ounces of water per hour while hiking. This means if you weigh 160 pounds, you should drink 80 ounces of water in an hour. If you're thirsty, drink more, but don't go overboard. Staying hydrated is especially important if you are going on a strenuous hike, as fatigue can set in quickly if you don't drink enough.
Prepping for unexpected situations when it comes to water on the trail –
Tips
When packing for a backpacking trip, be mindful of the possible shortages of water that could occur. In an unexpected situation, like a prolonged period of hot weather, water sources can quickly become scarce. Here are some tips to help you prepare for these situations:
scout ahead and scout potential water sources in advance – be familiar with where they are and how to get to them
always pack extra water – even if it's just a gallon or two
keep a full water bottle or filter system with you at all times
be sure to pack enough food and drinks to last the duration of your trip
be creative – find ways to drink or cook with water, such as boiling water or using a water filter
be prepared for potential privation – know how to purify water if necessary, and stock up on food and drinks that don't require water
always be compliant with local regulations – if you're unable to obtain water, do not drink or cook with it
be
How to Stay Hydrated on a Hiking Trip
If you are planning on a long hike, it is important to stay hydrated. Here are a few tips on how to stay hydrated on a hiking trip:
Drink plenty of fluids throughout the day, especially during the first few hours of your hike.
Bring a water bottle and fill it up before you start your hike.
Plan ahead and bring a water filter or a Sawyer Mini water bottle filter.
Carry a full water bottle with you on the trail.
Pack a energy bar or Powergel as a snack to eat if you start to feel hunger pangs.
Stay aware of your surroundings and drink plenty of fluids when you are thirsty.
If you become dehydrated, rest and drink fluids slowly, over a period of several hours.
If you experience extreme thirst, drink water from a stream or a pond.